Does your chicken coop smell too bad? A chicken coop smells terrible for various reasons, such as chicken manure, excessive moisture, high humidity, rotten foods, old bedding, etc.
The ammonia smell inside the flock house is difficult to tolerate, especially for chicken keepers. So, how can you tackle the situation? The best solution is to use a good-quality deodorizer to remove the odor.
After in-depth market research and considering several vital aspects, we have chosen some top-quality coop deodorizers. Let's dive into the best chicken coop deodorizer!
5 Best Chicken Coop Deodorizers
Keeping the chicken coop dry and clean is essential to ensure the optimal health conditions of flocks.
The annoying smells don't only give you pain. It is also harmful to your flocks. The followings are some best chicken coop deodorizers you can use.
Some chicken keepers prefer eco-friendly solutions. This MICROBE-LIFT deodorizer is made from a 100% natural formula. You don't need to use any water as it is highly concentrated. Applying the solution to the chicken pen shall is entirely safe.
So, how does the MICROBE-LIFT work? The cleaning solution contains a neutralizer to prevent odor from coming again. It combines with fragrance to create a convenient smell atmosphere for at least several days.
Worry about ammonia smells? It is pretty common for chicken coops. This lousy odor mainly comes from chicken droppings that release pungent-smelling gas constantly. The non-toxic and biodegradable cleaner targets the chicken manure and vanishes the smell rapidly.
You might be thinking of using chicken poop in your garden, right? MICROBE-LIFT cleaner adds nitrogen to transform waste into fertilizer. You are killing two birds with a stone, right? It removes foul smells from the chicken coop and creates a healthy environment.
| Pros | Cons |
| --- | --- |
| ✅ Natural, toxic-free, and biodegradable solution to ensure safety | 🔻 Doesn't come with any Garden Sprayer |
| ✅ Applicable to use for interior and outdoor surfaces | 🔻 The pumping systems don't always work consistently |
| ✅ Simple to apply with the spraying system without any water | |
| ✅ Adds nitrogen to chicken poop to use as fertilizer | |
| ✅ Quickly shows effective results against ammonia smell | |
Does your chicken coop is larger than regular-sized ones? This natural-based deodorizer comes with a garden sprayer to conveniently spray a large area. Add a small proportion in the small container and evenly spread the solution over your preferred location.
The cleaning solution includes powerful, natural enzymes to break down the chicken poop. Lipases, amylases, and proteases are the top enzymes used in this cleaner. It first removes the foul odor from the manure and transforms them into a healthy fertilizer.
Apart from the indoor areas, you can use the deodorizer in outdoor areas such as the chicken run, yards, cages, stalls, rocks, etc. Do you think the cleaner only eliminates terrible smells? NO! The unit can effectively remove the toughest stains.
Worry about the reliability of the product? This Absolutely Clean product doesn't have any harsh chemicals. It has a vet-approved enzyme formula to ensure no harm to your flocks. Make sure to sit the solution for 2–5 minutes before cleaning the coop.
| Pros | Cons |
| --- | --- |
| ✅ Comes with a separate container and garden sprayer for easy application | 🔻 Requires removing chickens and bedding before applying it |
| ✅ A powerful, natural enzyme-based formula to remove smells and stains | 🔻 A little bit costly to use regularly |
| ✅ Releases pleasant smells after removing the foul odor | |
| ✅ Shows effective results in deterring pests from the coop | |
| ✅ Veterinarian approved to ensure optimal safety for chickens | |
A lot of chicken coop deodorizers remove foul smells, but very few of them give highly long-lasting results. The mess is more if your chicken coop has a good number of chickens. Ammonia smells are again likely to develop within a short period.
Eco Strong is a perfect solution to this problem. It contains various types of all-natural microbial cultures to eliminate foul odor in the long run. In addition, These effective microbial cultures play a crucial role in supporting the product's cleaning action.
It also helps to remove contaminants from various indoor and outdoor surfaces. The active ingredients of this effective solution will give your chicken long-lasting protection from foul odors and bacteria development.
Eco Strong has a bio-enzymatic formula to eliminate soiling and malodors. Your flocks will be saved from microbes-related diseases. Besides, the product has the FDA certification to ensure optimal safety while outweighing the risks for the intended use.
| Pros | Cons |
| --- | --- |
| ✅ Effective in removing any smells and reducing scent cues | 🔻 Doesn't come with any Garden Sprayer |
| ✅ Contains various all-natural microbial cultures to deter bacteria, viruses, mold, and fungi | 🔻 Offers only neutral smells; no pleasant scent |
| ✅ Perfect for using chicken coops, brooders, nest boxes, roosters, etc. | |
| ✅ Highly concentrated on ensuring no mixing with water | |
| ✅ An FDA certification to make the product more authentic and safe | |
Does your chicken coop have various types of bedding? It is pretty common. Not all flocks will like the same material-based bedding. But how can you tackle the foul smell of chicken poop? You need a versatile odor solution that can be used on various surfaces, right?
ALZOO Fresh Coop Deodorizer contains concentrated granules to remove dirt and stains from dirty surfaces effectively. The best part is its deep cleaning capabilities. Hence, you need to clean your chicken coop less frequently.
Another convenient thing is that it keeps the chicken bedding in clean and suitable condition for a long time. The deodorizer releases a pleasant evergreen scent to create a fresh and healthy environment inside the chicken coop.
Besides, the product contains inert ingredients to sustain effectiveness for a long time. It will not absorb moisture while ensuring the active ingredients penetrate perfectly. Hence, you don't have to worry about excessively drying the chicken coop.
| Pros | Cons |
| --- | --- |
| ✅ Concentrated granule-based formula to sustain effectiveness longer | 🔻 Not available in all areas |
| ✅ Compatible to use for all types of coop bedding materials | 🔻 Sometimes goes out of stock |
| ✅ Releases a pleasant evergreen scent to create a fresh and healthy environment | |
| ✅ Contains inert ingredients to deter smells from coming back quickly | |
| ✅ Increases the overall lifespan of chicken bedding material | |
Do you prefer to maintain a beautiful scent in your chicken coop apart from removing the foul smell? FlexTran can be a perfect option. This highly versatile odor remover is ideal for outdoors and indoors, such as coops, brooders, nest boxes, chicken runs, etc.
The deodorizer contains natural and non-toxic microbes to improve its cleaning ability. It works through a bioremediation process to remove germs and bacteria from various surfaces. You need to mix the solution with water. Add 5 ounces of solution with 24 ounces of water.
Do you know dirty and dusty environments can cause respiratory infections in chickens? You may see various respiratory diseases in your backyard chickens, such as avian tuberculosis, chlamydiosis, avian influenza, etc. FlexTran provides optimal protection for the respiratory system.
Make sure to shake the solution properly before adding it to the water. You don't need to take out chickens from the coop. However, removing the manure-soaked bedding is necessary to ensure the product's long-lasting effectiveness.
| Pros | Cons |
| --- | --- |
| ✅ Highly versatile to use on various indoor and outdoor surfaces | 🔻 The spraying system could be better |
| ✅ A pleasing pine scent creates a fresh environment | 🔻 Need to mix the solution with water |
| ✅ Protects chickens' respiratory system by cleaning dust and dirt deeply | |
| ✅ Improves chickens egg laying abilities and make them productive | |
| ✅ Converts chicken poops into compost-friendly waste for gardens | |
Our Top Pick
---
All the chicken coop deodorizers mentioned above are high in quality. But our top pick is Absolutely Clean Chicken Coop Cleaner and Deodorizer. It comes with an additional garden sprayer to apply the solution conveniently.
Besides removing foul odors from the chicken coop, It deeply cleans and removes tough stains from various surfaces. You just need to know the correct technique to apply the solution.
Plus, it contains powerful, natural enzymes to break down the chicken poops and transforms them into a healthy fertilizer. The deodorizer doesn't have any harsh chemicals. It has a vet-approved enzyme formula to ensure no harm to your flocks.
How To Choose A Chicken Coop Deodorizer?
You don't randomly choose a chicken coop deodorizer, right? It needs to be effective enough to clean and remove bad smells from your chicken coop.
The followings are the key aspects you don't want to overlook when looking for a chicken coop odor remover.
01. Natural or Chemical-Based Solution
The best essential thing is choosing between natural and chemical-based solutions.
Natural deodorizers may take more time to work. And you may need to apply them more frequently.
But the best part is their safety. They don't cause any harm to flocks.
Chemical-based deodorizers are effective for deep cleaning.
Apart from masking the chickens' poops, some release a unique scent to create a comfortable environment.
They require less application too. But they might be harmful to chickens in the long run.
02. Spraying System
Some chicken coop deodorizers have only a single large container.
They are directly connected to a spraying system without any separate garden sprayer.
It is a little bit complicated to spray a large coop while carrying a heavy container.
However, some have an additional garden sprayer.
It allows you to pour a small amount into a smaller container and spray the solution conveniently.
The spraying system is more convenient as you don't need to apply pressure to release the solution.
03. Cleaning Frequency
How often are you ready to use the cleaning solution? Some have deep cleaning abilities, and some are perfect for regular usage.
Deep cleaning options are a little bit more expensive than common ones.
Plus, some may contain toxic chemicals that might put a risk to your flock's life.
Regular natural-based options are better if you don't mind using the product regularly.
Before choosing any deep cleaning product, consult a veterinarian to ensure optimal safety.
04. Cleaning Depth
How bad your chicken coop smells? Have you used any deodorizer in the past in your chicken coop?
If not so, start with a deep cleaning option. Otherwise, removing all these smells might be tiresome.
You may have to go for several sessions of cleaning. The better solution is to buy a small amount of deep cleaning solution for effective cleaning.
However, don't forget to change items like bedding materials. Also, keep your chickens out while applying the solution.
Then, you can use the regular-based solutions regularly.
05. Versatility
Not all chicken coop deodorizers are ideal for using all spots. Choose an option that is suitable for indoor and outdoor usage.
Some options require you to remove the bedding materials before applying it.
Getting off the bedding material might be additional hassles before using the solution.
Versatile options are perfect for use on nesting boxes, cages, runs, floors, and other animal homes.
If you want to use the same product for other animals' houses, consult a veterinarian to become 100% sure about it.
06. Transformation Of Healthy Fertilizer
Some chicken coop deodorizers can transform chicken poops into healthy fertilizers.
Its effective formula breaks down the chicken manure and prepares them for garden fertilization.
So, how does the process work? Fertilizers are neither too dry nor too soaked with water.
Their moisture level ranges from 20% to 30%. In contrast, chicken droppings contain 75% moisture when fresh.
Some Chicken coop deodorizers make the manure relatively dryer without overdoing it. You can use them as fertilizer in your garden.
However, chemical-based cleaning solutions make the poops fully dry. It is better not to use them for garden soil.
How To Use A Chicken Coop Deodorizer?
After selecting a good quality chicken coop deodorizer, the next job is applying it correctly.
The followings are essential steps you want to follow to use the solution in the proper manner.
Step 01: Clean Chicken Coop
The first important task is cleaning the chicken coop as much as possible.
If you have not cleaned the coop for several months, go for deep cleaning.
Make sure to remove all the bedding material and other old items from the chicken coop.
Don't forget to clean the chicken manure if it is already piled up heavily.
Clean the entire flock house from top to bottom. Start early in the morning so that you can finish early.
Step 02: Plan Ahead
Select a sunny day to use the deodorizer. Make sure you are fully aware of the wind direction.
It will help you apply the odor eliminator at the perfect time. If it is likely to rain, avoid using the deodorizer.
Your chickens may need to stay out at least for a few hours to dry up the solution after application properly.
Step 03: Learn About The Product
The next important job is determining how much to use based on the chicken coop size.
However, if more flocks live inside the house than a recommendation, you may need to apply slightly more.
In addition, smell intensity will determine the quantity of solution to use. But following the instructional manual is a solid rule of thumb.
If you are using a chemical-based deodorizer, you want to be more cautious. Keeping the flocks outside is better while applying the solution is better.
Natural-based products may allow you to use them while chickens stay inside. Carefully read the instruction manual to have a complete idea.
Step 04: Prepare The Solution
If the solution requires mixing it with water, add the right amount.
Make sure to shake the deodorizer properly before adding it to the water. Use the garden spray to spray the area evenly.
You can go for another session if the chicken coop smells too bad, even after one application.
Use a little less amount in the first session to avoid overdoing it.
Step 05: Monitor
Finally, let the solution dry naturally. Wait for a few hours.
It is better to apply the solution during the daytime while flocks are busy outside.
Use chicken poops on the garden soil as fertilizer. You don't need to use anything extra!
How To Make Chicken Coop Smell Better?
Prevention is better than cure. You want to utilize all preventive actions to prevent your chicken coop from developing bad smells.
The followings are top tips to keep the chicken coop smelling better.
01. Cleaning, Cleaning, and Cleaning!
The first and most important job is cleaning your chicken coop regularly. Everyday cleaning is better.
It eliminates germs and prevents them from spreading all over the coop.
Making the cleaning task a habit is a solid rule of thumb for the better health of your flock.
02. No Water Pipe Leakage
Does the water pipe of your chicken coop have any leakage? Fix it immediately
Otherwise, water will continuously pour onto the chicken bedding. It increases the overall moisture level.
The chicken bedding material will release a foul smell continuously.
If you don't take preventive actions quickly, your chicken will catch various deadly diseases.
03. Maintain The Correct Humidity And Temperature
The ideal humidity level of a chicken coop is 50%. And keeping the temperature level between 65° and 75°F is a solid rule of thumb.
Extreme humidity will trap the molecules that, cause a terrible smell. As a result, the intense odor from chicken poops can't go out of the coop.
Plus, a high humidity level involves growing mildew and mold. It will result in an unpleasant smell. Your chickens will become sick gradually.
04. Remove Wastage Regularly
Regularly cleaning the feeders and waterers is necessary. Also, remove the spoiled feed from time to time when they are full.
It is not a practical solution to wet-wash the chicken feeder regularly.
Instead, you can use vacuums or blowers to get rid of dirt and dust from the inner area of the chicken feeder.
Plus, don't forget to sanitize the waterers and feeder once a week. It prevents developing bacteria and visiting unwanted pests.
05. Ensure A Proper Ventilation
One of the key reasons behind the bad smell is the lack of ventilation. If there is enough air ventilation, the foul odor will be minimal.
Did you set up the chicken coop in a closed area? If so, you can set up an exhaust or coop fan at the correct location.
It will extract fresh and cool air from the outside and move hot and foul smelly air from the interior area to the outside.
06. Keep An Eye On Ill Chickens
Flocks can get diseases at any time. Do a health checkup at least once a month.
Plus, keep an eye on the ill birds. If their health condition is too bad, keep them separate.
Otherwise, they may die and release extremely dangerous bacteria that could harm other chickens.
If any flocks die, bury them immediately to prevent releasing the smell further. Also, sanitize the entire coop while keeping the chickens outside.
07. Use Ground-down Limestone
Ground-down limestone can be a perfect alternative to commercial-based chicken coop deodorizers.
So, how does it work? Limestone contains calcium carbonate that can absorb a good amount of moisture from the chicken manure and neutralize odors effectively.
Besides, they are known as an enzymatic cleaner that prevents the development of harsh odor sources again.
Make sure to choose agricultural-based lime to provide optimal protection to your chickens while removing foul smells.
Final Thoughts
Keeping chickens healthy and clean is crucial for optimal egg and meat production. A dirty and smelling environment will make flocks sick within a short time. If it continues for a long time, you will have to bear the consequences. Chickens may even die.
So, which options appear as the best chicken coop deodorizer? We know all are good! But they are intended for unique purposes that we mentioned in our review session.
If you are still considering choosing a particular option, select Absolutely Clean Chicken Coop Cleaner and Deodorizer. It is worth the money you invest. Make sure to follow the instructional manual correctly to apply it perfectly.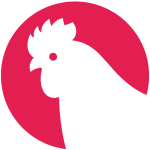 Eric Cooper
Eric Cooper is a passionate and experienced chicken farmer who has been raising chickens since childhood. Growing up, Eric spent countless hours with his father tending to their family's flock, and it was during these formative years that he developed a deep appreciation and love for these remarkable birds.

Today, Eric is a seasoned expert in all aspects of chicken farming, with over two decades of experience under his belt. From selecting the right breed and building a coop to feeding and caring for his flock, Eric has honed his skills over the years and is committed to sharing his knowledge with others who share his passion.