This page may contain affiliate links. As an Amazon Associate, we earn from qualifying purchases, at no additional cost to you.
Are you looking for a reliable feed for your teenage chookies? Young chickens aged between 6 and 20 weeks of age need good-quality grower feed. It must contain 16%-18% protein without too many minerals and vitamins. They need it unless switched to a laying feed.
Choosing the best grower feed for chickens is essential to ensure healthy development. It should support their continuous growth and gain sufficient accumulation of body weight. Here, we will review some top-quality grower feeds for teenage flocks. Keep scrolling!
5 Best Grower Feeds For Chickens
Hundreds of grower feeds are available in the market. But are they all reliable and deserve to be on your final list? Probably not!
After in-depth market research and consulting with some expert chicken keepers, we finally chose these five options.
Do you want to serve an organic diet to your younger chickens? This Mile Four grower feed is free from corn and soy. Hence, the feed won't cause fatty build-up, obesity, and other health problems in the chickens. Plus, it won't result in deficiencies in vital vitamins and minerals.
Chickens will receive essential manganese, iron, vitamin E, zinc, and calcium from this Mile Four grower feed. Moreover, it is a non-GMO version. Their organisms will be safe from any modification or alteration at the genetic level.
The non-GMO grower feed has a fresh taste, making it appealing to younger chooks to eat. Chickens need around 16% to 18% crude protein. Mile Four grower feed is perfect for producing better quality eggs, improving body weight, and growing new feathers.
More importantly, it is a whole-grain food, which can promote gizzard development and improve chickens' productivity. The grower feed contains fiber, nutrients, and phytochemicals to decrease the incidence of pro-ventriculitis and slow the absorption of food.
| Pros | Cons |
| --- | --- |
| ✅ Contains 44% peas, 25% wheat, 14% barley, 7% flax meal, and 5% alfalfa | 🔻 A Little bit of powdered feed may lead to a good amount of wasted food |
| ✅ Contributes to producing larger and tastier eggs with deeper golden yolks | 🔻 Some chickens didn't like to eat the feed |
| ✅ Makes bones stronger, plumage shinier, and combs brighter | |
| ✅ Free from corn and soy to ensure genetically modified (GMO) chicken feed | |
| ✅ Non-medicated chicken feed to ensure all essential nutrients without any Amprolium | |
This Mile Four grower feed comes in various forms like Grower Whole Grain, Grower Mash, and Grower Pellet:
Popular
Popular
Last update on 2023-11-27 / Affiliate links / Images from Amazon Product Advertising API
Nowadays, many chicken feeds contain chemicals, toxins, or additives. They may quickly increase the chicken's weight. But these foods are harmful to chooks in the long run. That's why we have chosen this unprocessed and raw feed.
Scratch and Peck feed can provide the best and most natural nutrition. Its whole grain will provide fiber, protein, healthy carbohydrates, minerals, and vitamins to your flocks. It is mainly an unpelletized feed. You don't have to worry about a reduced amount of amino acids.
Do you want to serve fermented food to your feathered friends? This chicken feed is a good choice for fermenting as it has natural probiotics. It can improve chickens' digestive system and help them absorb nutrients properly, as fermented food has richer and denser nutrition than dry feed.
Scratch and Peck chicken feed is USDA certified. Hence, it contains more than 95% organic content and is made from naturally approved processes to ensure the highest safety standard. Also, manufacturers don't use any prohibited substances that could harm chickens.
| Pros | Cons |
| --- | --- |
| ✅ Free from filler contains that have little to no nutritional value in the diet | 🔻 Have larger seed pieces that could be hard for smaller chickens |
| ✅ Contains 17% of protein to keep their body condition up and ensure smooth biological functions | 🔻 The price could be a little less high |
| ✅ Doesn't contain fuss that would cause nutritional deficiencies and affect appetite | |
| ✅ Free from soy and corn to ensure better gut health and decrease other health issues | |
| ✅ Made from raw and unprocessed natural items to receive the maximum nutrition from each bite | |
Are you looking for chicken feed with a bit higher protein? This grower feed contains at least 18% crude protein, including all nitrogen and non-protein nitrogen sources. Besides, it has 3% crude fat to decrease grain dust and bind the food's fine particles.
Chickens have relatively smaller intestines. Prairie's Choice feed contains 5% crude fiber to digest the food and absorb the maximum amount of nutrition. It allows chooks to produce essential intestinal bacteria, like lactobacilli, enterococci, lactose-negative enterobacteria, etc.
Feeding antibiotic-based chicken feed may cause food-borne illnesses, such as salmonella infections, campylobacter infections, etc. It mainly results from antibiotic-resistant strains. This grower feed doesn't contain any antibiotics to ensure optimal safety.
Research has shown that gluten-based chicken feed is harmful to flocks. They negatively affect chicken digestion by damaging their small intestine slowly. It also causes malabsorption of nutrients. Many chooks may suffer from celiac disease if they are sensitive to gluten.
| Pros | Cons |
| --- | --- |
| ✅ A crumble version of chicken feed to eat more and grow faster than mashed options | 🔻 The food packaging could be better for protecting the quality |
| ✅ A Non-GMO grower feed for richer and better taste than conventional feed | 🔻 Some complained it smelled a little bad |
| ✅ A high-quality and balanced feed with crude protein, fat, fiber, and other essential ingredients | |
| ✅ All-natural chicken feed without animal by-products, unhealthy chemicals, or fillers | |
| ✅ 18% protein for better egg production and optimal growth quickly | |
This option appears perfect if you are looking for a special grower feed that offers grub protein. The manufacturer mashed the oven-dried black soldier fly larvae and mix with other healthy ingredients to create a balanced and highly rich chicken feed.
Chicken feed can be a perfect choice for laying hens as it contains more calcium. Female chickens can lay high-quality eggshells. Also, the grower feed contains many essential micronutrients to perform different vital physiological functions in the body.
The manufacturer added only a small quantity of essential micronutrients to avoid nutritional toxicities and unwanted weight gain. Plus, it will play a vital role in improving the enzyme system and body metabolism. They will stay healthy and in peak performance.
Moreover, the grower feed has organic whole grains to provide optimal healthy nutrients, including essential protein, fiber, antioxidants, vitamins, and trace minerals. In addition, the chicken food is USDA Certified to ensure more heart-healthy omega-3 fatty acids
| Pros | Cons |
| --- | --- |
| ✅ Contains 8% omega-3 fatty acids for better egg production | 🔻 The packaging quality could be better to hold the feed securely |
| ✅ Free from corn and soy to produce eggs free from increased hormone levels and allergens | 🔻 Some feed at the bottom might be unusable |
| ✅ Animal-welfare-approved chicken feed to ensure safe, healthy, and high-quality chicken feed | |
| ✅ Contains sustainable grub protein to support chickens' hearts, kidneys, and joints | |
| ✅ A tasty food to increase chickens' regular feed intake and gain enough weight | |
Are you looking for a special grower feed that has a good amount of probiotics? If so, this option is hard to overlook. Serving Probiotics-based feed to chickens has several benefits. It increases their digestive enzyme activity and creates a healthy digestive system,
Besides, probiotics help maintain normal intestinal microflora and reduce bacterial enzyme activity. These beneficial microorganisms allow the chicken's gut to break down carbohydrates and quickly elevate the chicken's energy level.
This nutritionally fortified chicken feed has some extra nutrients to improve the nutritional quality of the food. It can help prevent nutritional deficiencies in chickens. Plus, this Manna Pro growing feed contains no artificial colors or flavors.
Chickens will get the real taste of natural food without compromising the actual health value. Apart from chickens, you can serve this food to ducks, geese, turkeys, and game birds. The chicken feed comes in a crumble form for a nutritionally complete and balanced diet.
| Pros | Cons |
| --- | --- |
| ✅ No artificial color to keep chickens safe from allergic reactions and side effects | 🔻 Some complained the chicken feed was a bit dusty |
| ✅ A nutritionally fortified to help prevent nutritional deficiencies within chickens | 🔻 The quantity could be higher compared to the price |
| ✅ Crumble-formed chicken feed for a nutritionally complete and balanced diet | |
| ✅ A probiotics-based chicken feed to create a healthy digestive system | |
| ✅ Ideal for feeding chooks, ducks, geese, turkeys, and gamebirds | |
What To Consider When Choosing A Grower Feed For Chickens?
As a conscious chicken keeper, you don't choose a grower feed randomly.
Reading through the label and considering all these following factors is crucial.
01. How Much Protein Does The Grower Feed Have?
Teenage chickens who are actively growly don't need too much protein. Their ideal protein range is between 16% to 18%.
It can't be more. Otherwise, excessive protein content can harm their kidney and liver.
Generally, chooks aged between 7 to 18 weeks should consume 17% to 18% of protein content. But when they reach become 19 weeks, their protein content should be 16%.
Before choosing a particular option, determine how much protein it will provide. Select a specific option depending on your chickens' age.
02. Is The Chicken Feed Pellet Or Crumble Form?
Both crumble and pallet from chicken feed have a similar level of nutrients. They don't vary in grains, protein, vitamins, and minerals.
However, pallets come in the same size. They offer consistent nutrition in all bites. More importantly, chickens are less likely to waste them and create a mess.
On the other hand, crumbles are simple to eat. They can provide a nutritionally complete and balanced diet. Pallets are a better choice for too young and older chooks.
You can choose either option based on your flock's age and, more importantly, which one they love to eat.
03. Does The Chicken Feed Made From High-Quality Ingredients?
Quality chicken feed can make your chooks healthy, strong, and active. Some chicken keepers buy low-quality grower feed that doesn't have enough nutritional value.
Just because you want to save a few bucks doesn't necessarily mean you will endanger your chickens' lives.
Avoid buying any chicken feed animal by-products, soy, corn, fillers, or other harmful substances.
They may contain toxic substances such as heavy metals or pesticides. Also, this bad food can be a potential source of diseases that can infect chickens.
It is best to feed chicken whole grain food to improve the functioning of the gizzard and feed efficiency. It also increases the chooks' innate capacity to digest.
04. Is The Chicken Feed Nutritionally Balanced?
You can't randomly feed an improperly balanced diet to chickens. Otherwise, it will cause nutritional deficiencies.
Chooks may face various health issues, such as neuromuscular problems, general weakness, star-gazing, a bad digestive system, etc.
Before choosing a particular option, ensure it has the ideal amount of protein, vitamins, minerals, carbohydrates, and fats.
It is best to consult with a certified veterinarian to determine how much nutrients your chickens need.
05. How Much Are You Ready To Pay?
Grower feeds are available in different price categories. Some are expensive, whereas others are affordable.
Compared to regular feed, non-GMO chicken feed are a bit expensive. They can cost around $120 to $150 per month.
However, it can be more or less depending on how many chickens are in your coop.
High-priced chicken feeds are good, but they still should be within budget as you need to feed them for several weeks.
Avoid choosing too cheap products. They don't have enough nutritional value. This type of food may support optimal growth.
How Long Should Chickens Be On Grower Feed?
You can start feeding grower feed to chickens after eight weeks. Generally, the growing feeding session begins once you stop feeding chick feed.
Then, you can feed them grower feed for up to 16-18 weeks. You should switch to laying feed once chickens start laying eggs.
Starting one or two weeks earlier is better to provide high calcium levels, vitamins, and minerals. This will improve their egg production.
We've written a complete chicken feed guide for our interested readers.
How Much Grower Feed Per Chicken Per Day?
It is a good rule of thumb to feed around 0.20 pounds to 0.25 pounds of grower feed per chicken daily.
But it can be more or less depending on several factors. For example, free-range chickens may need more grower feed as they are continuously involved in various activities.
However, you can limit their feed intake if they eat various foods from natural sources.
Another critical factor is the breed. Heavy breeds such as Plymouth Rock, Wyandotte, and Rhode Island Red need more grower feed to maintain energy.
How Many Times A Day Do You Feed Chickens Grower Feed?
Feeding two meals a day is good practice. Split up the total amount of food into two portions: 0.12 pounds in the morning and 0.13 pounds in the evening.
Feed one meal in the early morning as their crop is empty. You should not delay feeding them breakfast. Otherwise, it may lead to bullying and feather pecking as they are hungry.
Feed another meal in the evening right before they go for roosting. Chickens need a bit more nutrients at night to support their reproductive cycle
However, you don't need to feed food at night as chooks are diurnal creatures.
Tips for Feeding Chickens Grower Feed During the Grower Phase
You have already learned what essential attributes to consider when choosing a good quality grower feed.
The followings are some bonus tips for feeding chickens grower feed during the grower phase.
01. Provide Fresh Water
Water is vital for chickens as it helps them regulate body temperature, digest food, and eliminate body wastes. Flocks love to drink fresh water.
A good rule of thumb is to feed them double the amount of water based on what they eat. They generally eat one pint of water daily.
But, chooks may drink up to 2 pints of water daily during the warmer months. Their water intake level will also vary depending on their body size and surrounding environment.
02. Storage Of Grower Feed
It is a good rule of thumb to keep chicken feed in an airtight container and store them in a cool, dry, and dark location.
Moisture and vermin should not touch them. Otherwise, it will cause fungal or bacterial growth.
During the summer conditions, you can't keep them outside conditions. The temperature should be less than 77° F.
You can keep them in your refrigerator. But the temperature should not be too low, which will freeze up the food.
Make sure to serve the food within six months. Once six months are over; you should dispose of them. They have already reduced their freshness and may have many harmful bacteria.
03. Offer Feed With The Right Feeder
Your chooks may fail to eat conveniently even after providing high-quality grower feed.
One of the primary reasons for this problem is choosing the wrong feeder. The feed container should be supportive enough to let flocks eat the food peacefully.
Some chicken keepers use complexly designed feeders. Birds take time to learn how to eat food from this type of container.
In some cases, they show less interest in eating food from such chicken feeders. This could affect the chicken's health when they are in the growing stage.
Before choosing a particular type of chicken feeder, consider whether your flocks can eat from them quickly.
04. Place Several Feeders For Several Aged Groups
Are you growing several groups of chickens at a time? Not all ages of flocks can eat from the same feeder.
Some naughty birds may show domination over weaker or younger ones. It is best to serve them food separately in different containers. This will eliminate disputes.
More importantly, weaker or younger chooks can eat peacefully without fear. Ensure the chicken feeder's height is accessible to the shortest birds.
05. Feed At Regular Intervals
If you want to serve fresh food every day, make sure to maintain a consistent internal. You should not keep your chickens hungry for hours.
One of the main tasks is serving food early morning and evening.
Chickens will develop a healthy appetite by eating food regularly and on time. Also, this will ensure they are getting enough nutrition.
But don't serve too much feed at a time. Chickens may eat all of them at a time if they are tasty. If it continues for several weeks, birds may have obese from overeating.
06. Avoid Feeding Too Many Treats
Healthy treats are good for chickens. But you should limit their treats intake, especially during the growing stage.
One simple rule is to serve 90% of grower feed and 10% of treats. It should not be more than this proportion.
They can't eat too many treats because it will take away from the essential nutrients provided by grower feeds. Excessive consumption of treats also causes obesity.
Besides, not all treats are safe for chickens. You should only feed them occasionally. Serve Apples, pears, and other healthy fruits that are full of vitamins and low in fat.
07. Monitor The Chicken Weight
Chickens come in various breeds. Their physical structure varies from each other.
Before start feeding the grower feed, measure each chicken's weight. And continuously track their weight.
Their weight should gradually increase as they are in a growing stage. If chickens are not growing at the expected level, you may want to increase the feed intake.
When it doesn't work, you should talk with an experienced veterinarian to figure out the problem.
08. Provide Grit Regularly
Do you raise in a confined space? There might not be enough natural grits.
You want to serve grit in a separate container as it is necessary to digest the feed, especially for teenage chickens.
Chooks will eat these hard substances after eating the grower feed. This will help them break down the feed quickly in their stomach.
Make sure the grit container doesn't become empty. It is best to refill the container after one or two days. Avoid giving too much grit at a time, as flocks may waste them.
Summing UP
Whenever it comes to choosing a reliable grower feed, chicken owners must consider all important aspects to provide their feathered friends the maximum nutritional value.
The most important job is choosing a safer and healthier option that best suits your chickens. Most importantly, they should love to eat it. Otherwise, it will be of no use.
We have already shared an unbiased review session about five top-quality grower feeds for your chickens. Let us know which one appears to be the best grower feed for chickens.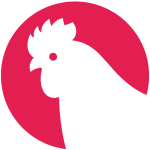 Eric Cooper
Eric Cooper is a passionate and experienced chicken farmer who has been raising chickens since childhood. Growing up, Eric spent countless hours with his father tending to their family's flock, and it was during these formative years that he developed a deep appreciation and love for these remarkable birds.

Today, Eric is a seasoned expert in all aspects of chicken farming, with over two decades of experience under his belt. From selecting the right breed and building a coop to feeding and caring for his flock, Eric has honed his skills over the years and is committed to sharing his knowledge with others who share his passion.