This page may contain affiliate links. As an Amazon Associate, we earn from qualifying purchases, at no additional cost to you.
Chickens have poor vision at night. Installing a few lights inside their coop is necessary to help them find their perfect position for sleeping. Plus, lights are essential during rain, storms, and extreme winter conditions. It backs up sudden darkness as flocks need 14-16 hours of light.
After considering some authentic chicken keepers' reviews, and in-depth market analysis, we have rounded up a list to help you find the best chicken coop light with a timer. A coop light with a timer allows you to save energy by automatically turning it off when not needed. Let's dive in!
Our Top Pick
---
Though all these chicken coop lights are excellent, JACKYLED Double Head Solar Shed Lights are our top pick. You can use the bulb for 6 to 8 hours with a full charge. It has an IP65 waterproof rating to offer increased protection against lower-pressure water jets and dust ingress.
Besides, you can increase or decrease the light intensity in 10 brightness levels. It comes with a timer to set up the time for 3, 5, and 8 hours. Chicken keeps can also use the unit via AC power.
---
4 Best Chicken Coop Lights With Timer
Thousands of options are there. You may feel confused about figuring out the chicken coop light.
Since you have landed in the right place, let us help you to find a better option.
Here are the top four chicken coop bulbs you can use in your flock house to provide enough light.
Do you want to save energy? Or you might not be interested in using electricity. The Afoskce solar bulb is a perfect option. It comes with nine levels of brightness. The intensity of lighting ranges from 40 lumens to 180 lumens. Set up the mode based on the lighting requirements.
The best part of this bulb is its built-in advanced sensor. It turns off automatically during daylight conditions and turns on in the darkness. You don't have to take the hassle of switching it off and on. The light can work up to 6 to 8 hours, depending on the intensity.
Another impressive feature of this unit is its timer function. Using its remote control, you can set up the timer at 30 mins, 2 hours, 4 hours, and 8 hours. The remote control works from 6 to 8 meters. So, you can use it while staying outside the chicken coop.
Apart from the solar system, you can recharge the bulb using electricity. It has a USB cable. The bulb will take 4 to 5 hours to get fully charged. The red light turns green when it is fully charged. Though this afoskce bulb is appropriate for outdoor usage, it is not waterproof.
| Pros | Cons |
| --- | --- |
| ✅ Comes with a sensor to automatically turns it on or off | 🔻 The bulb is not waterproof |
| ✅ One bulb can cover up to 100 sq ft | 🔻 The solar panel quality could be better |
| ✅ 9 Lighting Modes to select various levels of light intensity | |
| ✅ Simple to charge through a solar panel or USB cable | |
| ✅ 6 to 8 hours of continuous working after fully charged | |
Do you need unique lights for your hens? Incubator Warehouse AutoCoop LayLight is a perfect option to choose. It can help your flocks boost egg production by offering 14 to 16 hours of light daily. The unit especially comes in handy during winter to provide extra light.
Setting up the light is pretty simple. Everything is preassembled. You just need to select a convenient spot to keep the artificial light. Make sure to choose a perfect location to prevent chickens from pecking on it. The light should cover at least 100-150 sq ft.
You must be wondering about light quality, right? The AutoCoop LayLight provides warm-colored LED lights, which are super bright. Its high-output LED light will cover a larger space. Use a 110v power outlet or a 12v battery to run off the unit. You can even utilize solar panels.
The best part of this artificial light is its programming function. Its customizable programming system allows chicken keepers to extend the lighting session during the daytime or use it in the morning. It has 16 programs to tune the lights based on the chicken requirements.
| Pros | Cons |
| --- | --- |
| ✅ Perfect for hens for better egg production | 🔻 The cable length could be a little longer |
| ✅ Comes with a different yet attractive design | 🔻 A battery-operated system could make it a better choice |
| ✅ Can cover around 100-150 sq ft with a single light | |
| ✅ A manual on/off switch to use the light for demanding situations | |
| ✅ 16 different programs to customize the lighting intensity | |
Are you looking for a weatherproof and waterproof chicken coop light? Intelamp is here for you! The solar light is a perfect choice to use for outdoor and indoor areas. It offers a high brightness level of lights to create a daylight condition inside the chicken coop.
The Intelamp light comes with three different color temperature options: warm, neutral, and cool white. It allows you to give additional comfort to your chickens based on the weather conditions. You can also set up the light intensity at 100%, 75%, and 50%.
Chicken keepers can control everything about the light using its remote control. You can customize the timer for two hours, four hours, or more hours. In addition, Intelamp includes a manual on/off switch to use the unit when an emergency arises.
Besides these, the solar light has an All-day mode function to continuously use the unit for 24 hours. It is a perfect solution during the significantly colder months. Make sure to recharge the solar panel properly during the daytime for proper lighting.
| Pros | Cons |
| --- | --- |
| ✅ A weatherproof and waterproof design to use internal and outer areas | 🔻 Can't be used through electricity power |
| ✅ Three brightness level: 100%, 75%, and 50% | 🔻 Remote and instructions could be clearer |
| ✅ A 16.4 feet long cord to support long distance | |
| ✅ Three different color temperature options: warm, neutral, and cool white | |
| ✅ Capable of covering up to 160 sqft of the coop | |
How about choosing a coop light that you can use via solar panels and electrical power? The JACKYLED light is a perfect choice. Plus, using the light for indoor and outdoor purposes is easy. It has an IP65 waterproof rating. Lower-pressure water jets and dust ingress can't harm it.
The unit comes with two working modes. The first function is automatic turns on or off based on low light conditions. The other mode works continuously, whether it is in daylight or dark conditions. It is usually necessary during the winter months.
Besides, chicken keepers can increase or decrease the light intensity to 10 brightness levels. Use the "+" or "-" button to adjust the lighting. The JACKYLED light features a timer to set up the time for 3, 5, and 8 hours. It will automatically turn on or off based on the programming.
If you want to charge the light during the operation continuously, use the Dusk to Dawn mode. The Constant ON Day & Night mode will not recharge the solar panel battery during sunny light conditions. Plus, you can't use the timer function while using this mode.
| Pros | Cons |
| --- | --- |
| ✅ 6 to 8 hours of operation with a full charge | 🔻 The remote has a limited range and works only within six feet |
| ✅ An IP65 waterproof light to use in rain, wind, snow, and frost. | 🔻 The timer function doesn't work in the second mode |
| ✅ Three customizable timing functions: 3, 5, and 8 hours | |
| ✅ A rechargeable 3300mAh battery to use without electrical power | |
| ✅ Ten brightness levels to adjust light intensity based on the requirements | |
How To Choose A Chicken Coop Light With Timer?
A significant difference exists between typical lights and chicken coop lights.
Choosing a decent quality chicken coop light requires considering some crucial aspects.
The following points will help you to select a good chicken coop light to get the best bang.
Solar Or Electrical Power
You can run a chicken coop light using solar power or electrical power. Manufacturers offer small solar panels with light.
It saves electrical energy. The light will continuously run even during the power cut.
However, if there is no sunlight during rainy conditions or winter months for several days, it can be a problem.
Electrical-powered lights offer continuous operation without any breaks. But, if there is any power cut for several hours, it can be a problem.
Plus, it will add additional electricity bills to use AC-powered lights.
Some solar-powered lights can be operated using electrical power too. Choosing this type of option is a solid rule of thumb to provide lights in all situations continually.
Brightness Level
Many chicken coop lights have an adjusting system to increase or decrease the lighting system.
Besides saving energy, it allows you to set up the ideal brightness level.
You can adjust the lighting depending on the weather and darkness conditions.
Higher brightness is necessary to cover a larger space. But avoid keeping chickens close to the light.
Installing the light at the ceiling or upper section of the coop wall is a solid rule of thumb. The light will be contributed in all the areas evenly.
Too much bright light may cause stress to flocks. Chickens will become sick if it continues for a long time.
Lighting Coverage
A single chicken coop light can cover around 100 to 150 sq ft depending on its brightness level and size.
Generally, increased brightness and larger bulbs can cover more space. However, it will consume more energy which will increase your electricity bills.
If you use solar lights, their operating duration will decrease.
The best solution is larger solar panels that can provide enough backup for 8-10 hours of light at the maximum brightness level.
If your chicken coop is too large, install one bulb on each wall to cover the entire space.
Timer Function
Sometimes, you might be too busy to turn off or on the coop light on time.
Many chicken coop lights come with a timer function. The light will turn on or after once you set up the timer.
The duration can be two, four, six, or eight hours. In some models, they offer a 1+ hour increment system.
Calculate how many hours you want the light to run. Then, set up the timer based on the requirements. The system will automatically turn it off.
Automatic On/Off
Many chicken coop lights have a special sensor. It can detect sunlight's presence. In addition, the light will automatically get off after sunrise.
As soon as the sunlight vanishes, the artificial light will turn on automatically. Its unique sensor can detect darkness.
This type of chicken coop light gives a lot of conveniences as chicken coopers don't need to turn it on or off daily.
However, some options include an additional manual switch to turn it on or off. It allows you continuously use the light when the sunlight is not visible for days.
Remote Control System
You may have installed the chicken coop light on the ceiling.
Isn't it a hassle to use a ladder every day to adjust its brightness level?
Many lights come with a remote control system. It allows you to adjust the brightness level, set up the timer, and turn on/off the light manually.
However, the remote control must work from a reasonable distance.
It should enable you to control the light while you stay outside the coop.
Your chicken coop might be so smelly that you cannot withstand it due to allergy issues.
Easy To Set Up
Solar-based chicken coop lights come with a solar panel that is the source of the light energy.
It should have all the necessary accessories and clear instructions to set up the bulb within a short time.
Everything should be preassembled to save you time. This can be an additional hassle if you don't have any technical knowledge.
Plus, the cable should be long enough for it from the solar panel to the LED light.
Sometimes, the best sunny spot might be a little further compared to the light setting up place.
You may need to choose the maximum allowable area if the cable is not sufficiently lengthy.
Energy Efficiency
Compared to traditional bulbs, LED lights are more energy lights. They consume 75% less energy while lasting 25 times longer.
However, if the light releases a particularly hot or cold color temperature, it will consume a bit of energy.
Solar-based coop lights don't need any AC power electricity. They are eco-friendly and safe to use.
They are a more convenient option if your chicken coop doesn't have an electricity line.
But, you may land into trouble during extreme cold or rainy days if the solar panel is not adequately charged.
A single coop light will consume only 4 to 5 kWh monthly. Hence, the monthly bill will be less than $5 to $6.
Waterproof
Apart from the interior space, you might be thinking of installing a light outside the coop to deter predators.
But, the light may not last long if it is not waterproof. Water spilling from rain will affect its quality over time.
Choose waterproof chicken coop lights for outdoor usage.
Some come with an IP65 rating to ensure no quality deterioration over time.
Heating or Cooling System
Some chicken coop lights release cool or hot color temperatures. It comes in handy during extremely hot or cool temperatures.
Your chickens feel more comfortable at night. However, the light alone can't cover all the essentials.
For example, if it is frigid weather, you want to install one or two heaters for warming flocks.
When the temperature is too high, exhaust fans are convenient to use.
Additional Features
Some chicken coop lights come with many additional features. For example, they have a 24-hours continuous operating mode.
This mode is beneficial in freezing weather. Flocks can't come out.
They need continuous lighting as the outside area is pretty dark. Sunlight is not visible too.
Another convenient function is an auto adjustment of brightness level. This option is pretty uncommon in chicken coop lights.
Its price will be higher than regular options. After all, a particular sensor needs to be there to read the outdoor conditions and adjust the temperature automatically.
Lifespan
A chicken coop light's average lifespan can be between 1000 hours to 3000 hours.
It depends on the quality of the light. Some may last even more.
However, wattage mismatching, vibrations, bad light bulb socket, excessive line voltage, etc., can cause cracking and breaking issues.
Install the light in a safe place where flocks can't sit or fly around.
Final Thoughts
Lighting is essential for chickens. As long as they stay awake, you want to ensure proper lighting. If there is no sunlight due to extreme weather conditions, you want to install good-quality lights inside the chicken coop.
We have already listed some top-quality lighting options. Consider our buying guide to find the best chicken coop light with timer. If your chicken coop is larger than average, install several bulbs to cover the entire space.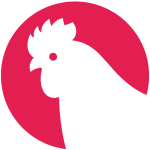 Eric Cooper
Eric Cooper is a passionate and experienced chicken farmer who has been raising chickens since childhood. Growing up, Eric spent countless hours with his father tending to their family's flock, and it was during these formative years that he developed a deep appreciation and love for these remarkable birds.

Today, Eric is a seasoned expert in all aspects of chicken farming, with over two decades of experience under his belt. From selecting the right breed and building a coop to feeding and caring for his flock, Eric has honed his skills over the years and is committed to sharing his knowledge with others who share his passion.