Chickens need grits to digest feed easily. If they don't eat enough grit, it may block their digestive system. Chooks may reduce their feed intake due to a lack of grit. This insoluble stone is also a good source of slow-release calcium. But how do you choose the best grit for chickens?
Hundreds of options are available. You may feel overwhelmed to select a particular option. Our expert team has done deep market research and has finally chosen five top options. They are best in some specific categories. Keep scrolling to figure out the best one!
5 Best Grits For Chickens
01. Mile Four Chicken Grit
This chicken grit by Mile Four comes with two sizing options. One is suitable for younger chickens aged 0 to 8 weeks. Another option is specially made for layer and grower flocks older than 8 weeks. But both have the same price and quantity.
You must be wondering what type of pebbles Mile Four is used in this product, right? It has quartzite crushed stone to grind feed in the chicken's digestive system. All these small pieces of rocks have almost similar shapes and sizes. Chooks will not feel discomfort consuming them.
This chicken grit is a USA-grown product to ensure standard quality and safety. It doesn't contain any harmful substances other than tiny gravel. The product has the USDA organic logo to provide more than 95% natural or organic content or ingredients used.
But how to serve this chicken grit? Most experts recommend feeding grit in a separate container. They will eat after finishing up their regular meal. However, some chicken owners have also mixed the grit with regular feed and have seen impressive results.
| Pros | Cons |
| --- | --- |
| ✅ A chicken will need around 1 pound of grit per month | 🔻 Chooks may leave relatively larger size grits |
| ✅ Free from soy, corn, vegetable oils, and probiotics | 🔻 A bit larger in size than chick grits |
| ✅ An excellent supplement to keep chickens healthy and happy | |
| ✅ Easy to shallow and ideal for gizzard and digestive system | |
| ✅ Small flakes or chips shaped made from crushed quartz | |
02. Manna Pro Chick Grit
This grit from Manna Pro is perfect for all, whether you are raising chicks, ducklings, poults, or bantam breeds. Just make sure your flocks are at least two weeks old. This Manna Pro grit contains no grit, such as corn, soy, etc. They are made from crushed granite or quartz.
But how hard these small pieces of rock are? They are not too soft. That's why manufacturers don't recommend this option for chickens less than 14 days old. The grit has a moderate level of hardness. Chooks will take a little time to break down these insoluble stones in their gizzard.
However, it is not excessively hard to damage or wear down a chicken's gizzard over time. These tiny pebbles can support optimal digestion and keep chooks happy. Besides, Manna Pro added probiotics in this chick grit to promote good digestive health and improve nutrient absorption.
If your chickens don't have access to natural sources of probiotics, feeding this grit is a perfect choice. These insoluble stones are free from chemicals and additives to ensure safe consumption. This plain, high-quality grit doesn't also contain any preservatives.
| Pros | Cons |
| --- | --- |
| ✅ Doesn't contain any BHA or BHT artificial preservative to harm chickens' kidneys or liver | 🔻 Chicks under two weeks old become sick if they eat this grit |
| ✅ Contains insoluble crushed granite for improved digestion and better nutrient absorption | 🔻 Some birds may not eat the grit |
| ✅ Promotes natural behaviors and provides an enrichment activity for chooks | |
| ✅ Reduces the risk of impaction by breaking down the feed properly in the gizzard | |
| ✅ Includes probiotics to promote a good digestive health | |
03. Manna Pro Poultry Grit with Probiotics
Are you looking for a unique grit option that you can feed to all types of chicken breeds? If so, this option appears to be the perfect pick. These small rocks are ideal for feeding any chooks whose age is already over 8 weeks.
Manna Pro poultry grit contains dried lactobacillus acidophilus fermentation products and a few other probiotic supplements to support the natural digestive processes of the birds. They help chickens maintain a healthy gut flora by keeping beneficial bacteria in their digestive system.
The best part of this chicken grit is serving it with coarse grains. Mixing grit with coarse grains can enrich chickens, as they enjoy pecking and scratching at different textures and materials.
This can help reduce boredom and stress in the birds and promote natural foraging behaviors. But how much should you mix with grains? The simple rule is adding one pound of grit for every 40 pounds of chicken feed. It can't be more than this criterion.
| Pros | Cons |
| --- | --- |
| ✅ Perfect all types of chicken breeds whose age is more than 8 weeks old | 🔻 The packing quality could be better |
| ✅ Perfect for serving with coarse grains to enjoy a flavored chicken feed | 🔻 Should have more extensive volume options |
| ✅ Contains various kinds of probiotics to support the natural digestive processes | |
| ✅ Includes insoluble crushed granite to break down the meal quickly | |
| ✅ Free from preservatives and other harmful substances to ensure health safety | |
04. Scratch and Peck Feeds Cluckin' Good Layer Grit
Have your chickens already become 20 weeks old? Adult chooks need larger and harder grits to grind up their feed in their gizzard effectively. You can't give them too delicate and small pieces of gravel as they break down too fast. This compromises their effectiveness.
This unique layer of grit is perfect for chickens aged 20 weeks or older. They come in perfect sizes for better nutrition absorption from the feed. The grit is made of insoluble crushed quartzite and granite that will not dissolve in the chicken's digestive tract.
But you must be wondering how to serve this chicken grit, right? You have two options. Serve it separately in a small container as a free choice. Or mix it with Scratch and Peck organic layer feed. You can also mix it with naturally organic layer feed.
This Scratch and Peck grit are suitable for feeding pullets, full-grown hens, and roosters once they are 20 weeks old. It works consistently to grind food in the gizzard. Serving the grit in a separate container or directly on the ground inside the coop will encourage natural scratching behavior.
| Pros | Cons |
| --- | --- |
| ✅ Grit sizes available from 3/16-inch to 5/16-inch to enjoy different pieces of pebbles | 🔻 A little high price compared to the quantity |
| ✅ An extensive shelf life to buy and store larger quantities to save money and time | 🔻 Not the best option for younger chickens |
| ✅ Non-GMO projects verified to ensure the safety and quality of the product | |
| ✅ Suitable for feeding separately or mixing with particular chicken feed | |
| ✅ Made of insoluble crushed quartzite and granite to digest feed comfortably | |
05. Small Pet Select-Grower/Grown-Up Chicken Grit
Some chicken keepers might be looking for a budget-friendly option without compromising the quality. If you are also in this category, look nowhere than this option. This chicken grit is made of 100% crushed washed rose quartz to improve their digestive system.
These small pieces of gravel can help chooks break down foods, such as whole & cracked grains, seeds, treats, and other fibrous foods in their gizzards. But when can you start feeding this grit? Generally, experts recommend serving it once chooks become 6-8 weeks old.
Avoid feeding the grit to birds less than 6 weeks old. It might be a bit for chicks to eat them. They may feel uneasy due to the higher hardness level of the chicken grit. You can feed the grit to any growing and adult hens, roosters, turkeys, and other large flocks.
The manufacturer uses top-quality packing for this grit to sustain the quality for an extended period. However, make sure to open the packing from the top carefully. Otherwise, the stones fall out at the bottom area. Serve them in a separate container to let them eat when needed.
| Pros | Cons |
| --- | --- |
| ✅ Suitable for chickens whose age is 6 weeks old or more | 🔻 Not suitable for baby chicks |
| ✅ Helps chickens to break down various types of feed easily in their gizzards | 🔻 Some complained about having no bag with the grit |
| ✅ Comes with top-quality packing for this grit to sustain the quality | |
| ✅ Made of 100% crushed washed rose quartz for better feed digestion | |
| ✅ USA-based product to ensure the product reliability | |
How Much Grit Does A Chicken Need?
A chicken eats a small amount of grit compared to feed. Generally, it is 1/20th of their diet.
For example, if a bird eats around 1.75 pounds of feed weekly, it will need approximately 0.0875 pounds of grit.
However, the amount can be a bit higher if chickens eat foods that are hard to digest.
Larger chooks may need more grit as they eat more food than bantam chickens.
The simple rule is feeding enough grit to fill their gizzard to digest the food comfortably and easily.
Do Chickens Need Grit Every Day?
Feeding chickens grit daily is necessary as chickens eat a wide range of food daily.
Whether they eat clumps of grass, dandelions, worms, or treats, chooks need to eat grit regularly. After all, they don't have any teeth like humans.
You should serve the grit separately as a free choice next to their feed. They will feed as much as they need.
Flocks are less likely to overeat these hard substances as they don't enjoy eating them like other food.
What Type Of Grit To Feed Chickens?
You want to feed them chick grit during the first eight weeks of age. This type of grit is smaller and softer to eat easily.
Their hardness level is lower to keep the gizzard and digestive system safe.
But when chickens exceed 8 weeks, you can start feeding them adult chicken grit. Their hardness is a bit higher to break down the feed quickly.
How To Choose A Grit For Chickens?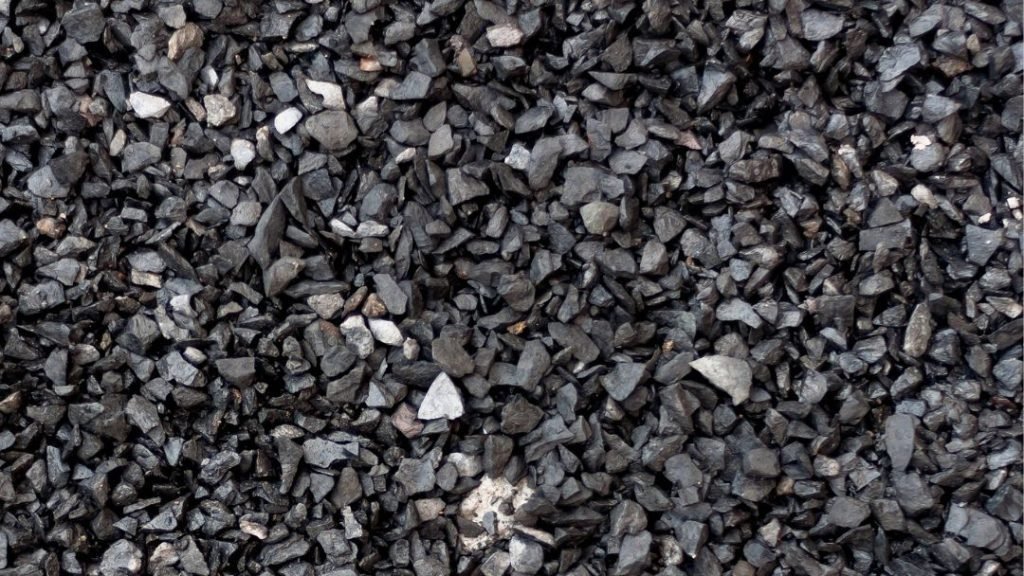 01. How Old Are Your Chickens?
One of the most important aspects is considering your chicken's age before choosing a particular grit.
Smaller and finer grits are better for younger chickens. This allows them easily digest the feed easily.
But larger and coarser grits are better for adult chickens. This type of grit has a higher hardness level to process hard-to-digest food easily.
02. What Type Of Feed do You Serve?
Another critical factor is what type of chicken feed you regularly serve your flocks.
If your feathered friends eat a good amount of whole grains or scratch grains, feeding them enough grit is essential.
Otherwise, their body will struggle to absorb nutrition from the food.
The importance of grit will be lower if your birds eat commercial feed. This type of feed already has smaller particles.
03. What Kind Of Grit To Feed Chickens?
Chicken grits are available in various types, such as granite, oyster shell, insoluble crushed rock, etc.
If you want to help your hens to develop strong eggs, Oyster shell grits are the best choice. It is rich in calcium.
But insoluble crushed rock grit is the most widely used option as it serves all purposes.
Many of them contain probiotics to improve the digestive health of the chickens by breaking down the feed in their gizzard.
04. How Many Chickens Do You Have?
Each chicken needs grit daily. Make sure to buy in bulk to avoid getting finished quickly. Also, you will save a few bucks.
But how much to buy at a time, right? Generally, a chicken is likely to eat an average of 0.0875 pounds of grit per week.
The table below shows how much 10, 20, 30, 40, and 50 chickens will need weekly and monthly.
| Number of Chickens | Weekly Grit Consumption (lbs) | Monthly Grit Consumption (lbs) |
| --- | --- | --- |
| 10 | 0.875 | 3.5 |
| 20 | 1.75 | 7 |
| 30 | 2.625 | 10.5 |
| 40 | 3.5 | 14 |
| 50 | 4.375 | 17.5 |
05. Does The Grit Have Any Chemicals Or Contaminants?
Make sure to choose natural-based grit that contains no chemicals, additives, or contaminants.
Also, it needs to be free from soy and corn as they may disrupt the breaking down functionalities of these small pebbles.
In addition, choose grits that don't have any artificial colors and preservatives. They can harm chickens' overall health if chooks eat them regularly in the long run.
06. How Much Are You Ready To Pay?
Chickens eat a minimal quantity of grit daily. But they are relatively more expensive than chicken feed.
Their average price can be $2 to $3 per pound. There are some premium options too. Plus, their cost can be more than $5 per pound.
Before choosing a particular option, compare the cost and benefit. You should also consider your budget as you will feed them in the long run.
Avoid shifting from one brand to another. Chicken may show unwillingness to eat a new brand as they are already used to the existing one.
Top Tips To Feed Chicken Grit
You have already figured out how to select a good quality chicken grit. The followings are the pro tips for feeding chicken grit.
01. Know How To Feed The Chicken Grit
It is best to feed grit separately in a container or pot. Alternatively, sprinkle these tiny pieces of stones on the ground.
You should not do it unless the manufacturer recommends mixing it with regular feed.
Chickens may excessively eat the grit and waste the food. In some cases, they may not like the food at all.
02. Manage Separate Containers For Chickens
Do you have different ages of chickens? If so, serving all of them from the same container can be a hassle job.
Besides, some chickens may need chick grits and others adult grits.
Serving grits in separate containers is also necessary when you have naughty and shy birds. This will reduce the disputes among them.
03. Monitor Their Consumption
Chicks must eat grit daily. If they don't eat them, you should try another brand.
Changing the container and placing it in another location may also help.
Make sure the container doesn't stay empty for hours. Flocks need to eat these small pebbles after finishing their meals.
04. Clean The Container
Grit containers may become dirty over time. Chickens may poop on them sometimes.
Make sure to clean the pot regularly. Avoid feeding them dirty grit. Clean the tiny stones if they are dirty.
05. Store The Grit Properly
Chicken grits usually have an extended shelf life. But a wrong storing approach may attract moisture to develop. So, this will affect the grit quality.
Store the grit in a cool, dry, and dark area. Make sure it is not exposed to direct sunlight.
Summing UP
As a conscious chicken owner, you want to give your feathered friends the best feed and supplements they need to keep them healthy and happy. We have reviewed five top options in this best grit chickens review session.
Before choosing a particular option, determine your flock's requirements and choose a specific option based on these criteria. So, give your chickens the gift of good digestion and keep them clucking contentedly with the best grit for their needs.