This page may contain affiliate links. As an Amazon Associate, we earn from qualifying purchases, at no additional cost to you.
Adult chickens usually don't need a heater under normal cold conditions. But, when the temperatures regularly drop below freezing, they will grow unhealthy and may even die.
If you are raising baby chicks or mid-sized chickens, keeping them warm in freezing temperatures is crucial. Otherwise, they will become sick within a short time.
But what type of heater should you choose for your flocks? If you have not used it in the past, the hassle can be more. You want to be cautious about selecting a reliable option.
After in-depth market research, our own personal experience, and chicken keepers' feedback, we have picked some top options to help you choose the best heater for your chicken coop. Let's dive in!
6 Best Heaters For Chicken Coop
People have a myth that heaters should always be avoided for chickens. YES! They are risky to use.
But as long as you choose safer options and use them carefully, it will not cause any problems to your flocks.
The following are top-quality and reliable heaters you can use for your chickens.
Temperatures during winter months don't stay stable. Some days are icy, and some are moderately cold. This PETNF heater has an adjustment function to adjust the temperature from 122℉ to 167℉ (50℃ to 75℃). It features a power switch to turn the instantly on or off the device.
The device has an infrared heating system to deliver nearly instant heat within a 40cm radiant heat range. It is more effective when you don't want to appreciably warm the surrounding air. You can focus on heating a particular area where the chickens are resting.
Another handy feature of this chicken cooper is its heat-sensitive sticker. The system alerts you about the current temperature conditions. If the temperature is more than 45℃, it will show a red light. When it is less than 45℃, you will see black light.
Worry about installation? Its innovative design allows you to install it in two methods: standing and wall-mounted. The heat comes with a 3-meter cable to conveniently place the unit in a perfect location.
| Pros | Cons |
| --- | --- |
| ✅ Effective for heating only a particular location of the chicken coop | 🔻 Doesn't display the current temperature on the device |
| ✅ Adjustable heating range to increase or decrease the warmth level | 🔻 Requires occasional cleaning as it gets dirty |
| ✅ Consumes only 140 watts of electricity to save significant energy | |
| ✅ Compliant with UL standards to ensure the optimal safety of chickens | |
| ✅ Doesn't make any noise to disturb flocks while they sleep | |
| ✅ Offers two years warranty to ensure the reliability of the product | |
Are you looking for a perfect heater for your small chicken coop? The coop heater doesn't have any adjustable settings. But, it maintains a stable temperature of approximately 130°F to comfort smaller and larger chickens.
The chicken coop heater comes with a large and highly visible switch to immediately turn them on or off the unit whenever you want. It has a fingertip control system for better control. You can quickly provide heat in emergencies.
CL Cozy heater has a built-in thermostat. The unit mainly utilizes its internal metallic strips to carry electricity through the connected circuit and heat the nearby zone. Plus, its radiant heating system provides comfortable warmth to nearby chickens.
Installing the chicken coop heater is pretty simple. You don't need to use any unique accessories. Simply plug in the cable in a reliable power source and keep it safe. Its flat design with a convenient stand allows you to easily keep it in a safe place.
| Pros | Cons |
| --- | --- |
| ✅ Runs silently without disturbing chickens while sleeping | 🔻 Doesn't have any temperature adjustment settings |
| ✅ A simple and large power switch to quickly turn it on or off | 🔻 May not be ideal when the temperature is not too cold |
| ✅ Consumes only 13% of electricity with its 200 watts | |
| ✅ Easy to install in any place with its flat design and standing system | |
| ✅ A built-in radiant system to provide comfortable warmth to nearby chickens | |
| ✅ ETL Certified to ensure the reliability of the product | |
No products found.
Does the temperature of your living location fluctuate very often? You need a chicken coop heater with an advanced controlling system. Fitinhot heater appears to be the best choice under this criterion. So, it is a better pick than traditional brooders or heat lamps.
The heating device has four timing options to select a particular time for heating the chickens. You can also increase or decrease the temperature level using its control mode. It also features an automatic switch function to repeatedly use the same temperature after turning it on.
The Fitinhot heater has a protective system to automatically turn off the heater if the machine becomes extremely hot. Are your chickens too aggressive or naughty? The unit features a locking function to prevent flocks from manipulating the heating system.
Its warming fan delivers rapid and gentle heating. You can install the unit on the coop floor or a wall-mounting system. Adjusting the heater at various angles makes it easy to provide warmth in all areas. Its digital display lets you know the current temperature it is using.
| Pros | Cons |
| --- | --- |
| ✅ Can cover up to 200 square feet area in high-temperature settings | 🔻 The noise is a little bit loud than other heaters |
| ✅ Adjustable settings to increase or decrease the temperature | 🔻 Not the best choice for heating a particular zone |
| ✅ Innovative design to lock the functions and protect chickens from hazardous issues | |
| ✅ Shows the real-time temperature on the digital display | |
| ✅ Provides constant heating with its 400 watts | |
| ✅ Comes with a 3m cable that is made from peck-resistant and durable material | |
States like Alaska, Montana, and Wyoming are known as the coldest locations. Additional heat is necessary if you raise chickens in these freezing areas. This Premier Carbon Fiber Heater can provide 4-6 times more heat than traditional heat bulbs.
Unlike other heating devices, carbon fiber heaters use minimal energy. After all, they need fewer surface temperatures to deliver sufficient heat. This type of heater also offers better heat distribution. You don't have to worry about over-compensating for any cold spots.
Besides, the unit comes with a reflecting cone to direct heat in a downward pattern. You will appreciate its internal tilt switch, which gets automatically off if the heater moves more than 30° angle. This will keep your flock safe and avoid unwanted risky hazardous issues.
Moreover, the Premier Carbon Fiber Heater features cooling fins to increase the heat transfer rate to the surrounding area and prevent unwanted heat build-up. In addition, the entire heater is protected by a wire grill to prevent chickens from pecking or biting it.
| Pros | Cons |
| --- | --- |
| ✅ Provides 4-6 times more heat than traditional heat bulbs | 🔻 Not a good choice for heating larger coops |
| ✅ Comes with 1200 watt rating to produce more heat | 🔻 Could be more energy efficient |
| ✅ A simple on/off switch to efficiently operate | |
| ✅ Cooling fins to increase the rate of heat transfer | |
| ✅ Protected by wire grill to prevent chickens from pecking | |
| ✅ A reflecting cone to direct heat in a downward | |
Some living locations need 24 hours of heating every day. BOEESPAT Ceramic Heat Lamp is the best choice for this purpose. Worry about energy consumption? The unit has only 100 wattage rating. Hence, it will consume a small amount of energy per hour.
The best thing about this ceramic heat lamp is its 99% thermal efficiency. It delivers stable and consistent heating throughout the day. Hence, chickens will receive balanced and long-lasting heating. The ceramic heater has a lifespan of 15000 hours.
The heat lamp doesn't have too much bright light to disturb your flocks while they sleep. It has a high-strength ceramic shell to protect the light from accidental breakage. You will also like its longer filament design, making it highly resistant.
The heat lamp also features an innovative spiral surface design to spread the heat on a broader area. Also, it comes with nickel-chromium alloy resistance wire resistant to the flow of electrons and allows the heat to spread swiftly around the surrounding zone.
| Pros | Cons |
| --- | --- |
| ✅ Made from high-purity pottery clay materials to minimize breaking issues | 🔻 Some users complained about overheating issues |
| ✅ Perfect for using 24 hours a day without any interval | 🔻 Not ideal for extreme freezing weather |
| ✅ Can run for up to 15,000 hours | |
| ✅ High-strength ceramic shell to protect the light from an accidental break | |
| ✅ 100-wattage rating to reduce energy consumption significantly | |
| ✅ 99% thermal efficiency in providing stable and consistent heating | |
Are you looking for a low-wattage heater to give enough warmth to baby chicks? If so, this heater from RentACoop appears to be a practical choice. It will work like a mother hen! All small chickens will stay under the roof of the heating plate.
You must be wondering how much heat it will deliver, right? It is enough for baby chicks. The heating plate generally produces 105°F and 110°F temperatures. It is hot enough to burn your hands if you touch it but comfortable enough for baby chickens.
Depending on your chicken coop ceiling height and chicken size, you can adjust the height in 25 settings from one inch to seven inches. Compared to heat lamps, it is safer. The heating plate can accommodate up to 20 chicks.
But, if you want to warm up a few adult chickens, it is also possible. Make sure to maintain a minimal height. You can also buy an anti-roosting cover along with the heater to prevent chickens from sitting on the heating plate. This will provide additional protection.
| Pros | Cons |
| --- | --- |
| ✅ Temperature ranges from 105°F and 110°F | 🔻 Not ideal for giant chickens |
| ✅ 25 adjustable height settings from one-inch to seven-inch | 🔻 A little bit of hassle to cleaning |
| ✅ Can accommodate up to 20 small chickens | |
| ✅ Available with an anti-roosting cover to prevent chickens from sitting on the plate | |
| ✅ Comfort Feathers to warm up chickens more conveniently | |
| ✅ Consumes only a tiny amount of electricity per hour | |
How To Choose The Best Heater For Chicken Coop?
Chickens inherently can adjust their body temperature when it's cold outside.
However, when the temperature is freezing, it goes out of their control. You want to install a heater to save them from freezing weather.
But, choosing a reliable option requires you to consider some essential factors. You want to get the best bang.
You don't want to overlook the following vital factors when selecting the best chicken coop heater.
What Type Of Chicken Coop Heater do You Prefer?
A wide range of chicken coop heaters is available, such as heat lamps, wall mounting/standing style, flat panels, infrared, heating plates, carbon fiber bulbs, etc.
They are suitable for different purposes. Let's learn about them through a small table.
| | |
| --- | --- |
| Type Of Chicken Coop Heaters | Particular Attributes |
| Heat Lamps | Ideal for providing continuous heavy heating |
| Standing Style Heaters | Adjustable settings to provide various ranges temps |
| Flat Panel Heaters | Energy-efficient and deliver heat closely area |
| Heating Plates | Great for warming up baby chicks |
| Space Heaters | A suitable solution for larger chicken coops |
| Heating Fans | Releases warm air with various adjustable functions |
How Safe Is The Chicken Coop Heater?
Safety is a must when it comes to chicken coop heaters. Avoid buying too cheap heating devices as they are more prone to fire hazards.
If the coop size is smaller, the mess is more. Make sure to buy UL-certified products.
Also, if you can manage, buy heaters that get automatically off when the temperature is too hot.
Otherwise, the heater will continuously make the flock house hotter. It will affect the respiratory system of chickens in the long run.
Cheap quality chicken coopers can be heavily risky as they don't maintain a stable temperature.
How Energy Efficient Is The Chicken Coop Heater?
If your living location runs for several months of extreme cold, you need to heat your chickens continuously.
Continuously operating the heather for 24 hours will result in a reasonable electricity bill at the end of the month.
The wattage rating of chicken coop heaters can range from 60 watts to 1200 watts or more.
However, high-wattage rating heaters consume more energy than lower-wattage ones.
The main benefit of high-wattage heating devices is faster heating speed. But it will consume almost double the energy.
On the contrary, lower-wattage heaters are more energy efficient. They take a little time to get heated but will release enough heat over time.
Unless you live in freezing weather, low-wattage rating heaters are good enough to comfort your flocks.
How Many Years The Chicken Coop Heater Will Last?
The average lifespan of a chicken coop heater can be anywhere from two years to ten years.
It generally depends on its quality and intensity of usage. People usually calculate them in hours.
The more you use them, the lower the lifespan. However, sticking with the maintenance guidelines will make the heater go a long way.
Another important thing is installing it the right way. If you lack technical knowledge, hire a professional to install the heater correctly.
In addition, the electricity line of your chicken cooper must have enduring capabilities to handle the higher voltage of the heater.
How Intensely Does The Heater Deliver Heat?
Not all heaters deliver the same level of heat. Some provide light heat, some moderate, and some extreme.
Before choosing a particular option, you want to decide how much heat your chicken needs.
If they are cold-hardy, light or medium heating is enough for them to even in freezing weather conditions.
But, if you are raising heat-tolerant chickens, they may need more than average heat, especially in freezing weather conditions.
However, make sure the heating device doesn't overheat them. Otherwise, it will cause various physical problems in the long run.
What Is The Heating Range Of Chicken Coop Heater?
The heating range of chicken coop heaters varies based on their motor power and size.
Some are specially designed for warming up flocks from close-by areas. Many options distribute heat even in a reasonable amount of space inside the chicken coop.
They can even cover up to 200 square feet or more. It usually depends on a proper installation plan to provide a maximum heating range.
If it is too large, you may need to add several heaters inside the chicken coop.
The same rule applies if more chickens live than the average ones.
Another critical factor is that you don't want to create a setup where some chickens get too much heat and some too less heat.
Can You Adjust The Heating Settings?
The temperatures vary season by season, and so do the heating requirements of chickens.
Some weeks they may need an extreme level of heat, and some weeks a light level of heat.
But buying several heaters will be necessary if you can't adjust the settings. Does this look convenient? Surely, not!
Apart from being expensive, chickens will feel uncomfortable if you replace their heaters very often. It will take time to get adjusted.
Many chicken coop heaters allow you to adjust the settings to increase or decrease the heating based on the chicken's preference.
Is There Any Timer Function In The Chicken Coop Heater?
Chicken keepers have their own life. They often continually track the movements of their flocks.
But does this mean you will not take care of your chickens? Some chicken coop heaters come with a timer function.
It allows you to turn the on or off the heater after a particular time.
For example, your flocks are feeling cold at night. You turn on the heating device and set up the timer function.
The system will automatically turn off the heater in the morning. Besides saving energy, it will prevent your chickens from receiving unwanted heat.
How Much Are You Ready To Spend To Buy A Heater?
A chicken coop heater can be anywhere from $10 to $200 or more.
It depends on type, brand, quality, features, and accessories.
Avoid buying any inferior quality heaters as they are highly risky to use. You should not mind spending a little extra as it is a long-term investment.
However, being expensive doesn't always mean the best quality. You may find a good-quality heater at a reasonable price.
Just make sure it is chicken-friendly and less risky to use.
How Easy Is The Chicken Coop Heater To Use And Install?
You don't want to install any chicken coop heater that takes hours. It will otherwise require you to call a professional to hook it up.
A simple heater requires only connecting it with a power source, placing it in an exceptionally safe place, and turning the power switch.
Plus, it should be simple to use. An on/off switch comes in handy to quickly shut down the device to avoid hazardous issues.
It is better to choose UL-listed or ETL-certified chicken coop heaters to ensure optimal safety and ease of use.
Maintenance Tips For Chicken Coop Heaters
A chicken coop heater can be hazardous if you are not careful. The followings are the top maintenance tips you should not overlook when using heaters in a flock house.
01. Clean The Coop Heater Regularly
Chicken coops are dirty places. The heater may collect dirt, dust, and feathers over time.
If you continuously use it daily, it will become dirtier. Not cleaning the heating device will compromise its heating performance.
It may take more time to get heated. Its heating speed will be reduced too.
Simply use a fresh cloth to wipe dirt from the body. Make sure to completely cool it down before cooling it.
02. Think Safety First
Heaters can be hazardous if chosen the wrong option. Your electricity line must be able to take the load of the heater current.
Several incidents occurred where a lot of chickens died from too much heat.
Cheap-quality heaters don't have adjusting capabilities. The heating intensity continuously rises and harms chickens.
Before choosing a particular heater, consider how safe it will be for your chickens.
03. Install The Heater In A Perfect Place
You can install a chicken coop heater on a wall, ceiling, or left free-standing. It generally depends on its design.
Make sure to maintain a proper distance between the machine and your chickens.
If flocks are aggressive, they may start pecking at the machine as part of curiosity.
The outer area must not have electrical transformation support. Otherwise, chickens may get electrical shocks.
04. Maintain Enough Ventilation
Proper ventilation is a must when you use heaters for your chicken coop.
Generally, the interior temperature increases when the heat intensity rises. The humidity level will swell too.
A lack of ventilation will cause the chickens to feel suffocation.
If it continues for several hours, it will affect the respiratory system of chickens negatively.
How To Add Heat In A Chicken Coop Without A Heater?
Have you already decided to buy a chicken coop heater?
It is a good decision. But you can follow some practical tips to add heat inside the flock house.
You won't have to use the heater all day long. This will save your electricity bills.
Here are a few practical tips to follow.
01. Adjust Your Chicken Coop Location
Is your chicken coop portable? If so, adjust its location and move it to a perfect place where your chicken receives less cool air and more sunlight.
Your flocks will feel comfortable during the day if they have got a good amount of daylight.
02. Add Insulation In The Coop Walls
Are there any gaps in your chicken coop walls? A good amount of cool air will enter through these holes.
You can use insulation to seal these gaps. But which thing should you use?
Many options exist, such as Nesting box liners, Curtains, Spray foam, Straw, cardboard, fabric, etc.
03. Utilize A Deep Litter Method
Chicken feet feel cold from the coop floor.
Keeping a decent distance between the floor and your chicken feet will make them feel more comfortable.
You can make the chicken bedding thicker. If possible, chicken keepers can use deep litter to increase the insulation.
The top section should be at least four inches thick.
04. Feed Your Chickens Healthy Food
Apart from regular food, feed your chickens some additional foods that will make them warmer.
For example, you can arrange some Scratch Grains and Suet and feed them with regular food.
Choose foods that have extra fat and protein. It will keep your flocks active.
05. Use Blankets Or Tarps
Chicken keepers can also use wool blankets or tarps to warm their flocks during winter.
It will help them to hold their body heat for hours.
Also, shutters come in handy to prevent the outside cold temperature from entering the chicken coop.
Summing Up
When selecting the best heater for a chicken coop, you want to focus more on its heating capabilities and safety.
If these two points are ensured, you can choose any option that fulfills the requirements. We have already reviewed some quality options.
All you need to do is consider your flock preference and the intensity of the cold and pick a particular option.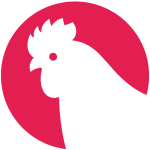 Eric Cooper
Eric Cooper is a passionate and experienced chicken farmer who has been raising chickens since childhood. Growing up, Eric spent countless hours with his father tending to their family's flock, and it was during these formative years that he developed a deep appreciation and love for these remarkable birds.

Today, Eric is a seasoned expert in all aspects of chicken farming, with over two decades of experience under his belt. From selecting the right breed and building a coop to feeding and caring for his flock, Eric has honed his skills over the years and is committed to sharing his knowledge with others who share his passion.