This page may contain affiliate links. As an Amazon Associate, we earn from qualifying purchases, at no additional cost to you.
Why do you need to add nesting boxes inside the chicken coop when they already have a shelter? Many chicken keepers think nesting boxes are necessary for laying eggs. But it is not! Chickens can lay eggs anywhere. But you don't want to spend hours to find their eggs, right?
Nesting boxes will keep the eggs safe and allow you to collect them on time. However, choosing a good one is essential for a better user experience and to let your flocks stay inside the nesting boxes comfortably. Here, we will help you to find the best nesting box for chickens.
Top 6 Nesting Boxes For Chickens
A huge number of various chicken boxes are available. But not all of them are reliable. Some are just junk, even after costing a good amount.
We took this challenge on behalf of backyard chicken keepers and finally chose some top-of-the-line nesting boxes at a reasonable price.
The first important thing is protecting the laid eggs and preventing chickens from cracking them, right? This nesting box comes with an innovative design. Once flocks lay eggs, the eggs will roll and lean forward and be stored inside the trays.
The trays have a lid. Until you collect the eggs, they will remain in good condition. Homestead Essentials used galvanized steel to make the roof and siding sections. This makes the nesting box durable enough to last at least five years.
Moreover, its hot dip galvanizing and tough coating will prevent chickens from damaging the paint. Regular pecking or scratching will cause minimal damage. The entire nesting box is divided into three compartments. Plus, it gives hens enough privacy to lay eggs peacefully.
Each compartment has ventilation holes at the bottom. Your chickens will not feel heated. They can peacefully take rest at night. Additionally, the trays are made from regular plastic to avoid rust and corrosion issues. It will make your cleaning job hassle-free.
| Pros | Cons |
| --- | --- |
| ✅ Hot dip galvanizing coating to ensure minimal damage | 🔻 Some chickens don't prefer to use them |
| ✅ Ventilation holes at the bottom allow cool air to enter | 🔻 The plastic quality could be better |
| ✅ Plastic trays to prevent rust and corrosion and clean easily | |
| ✅ Enough width and height to accommodate larger hens | |
| ✅ A practical design with a lid to protect the laid eggs | |
| ✅ All essential nuts and bolts are included | |
This Homestead Nesting box is very easy to assemble, check out this YouTube video:
Does your living location have a long time in winter months? You may not prefer to use a wood-based or metal-based nesting box. The best option is hard plastic. Besides keeping flocks warmer during the colder months, plastic-based nesting boxes are easy to clean and ensure more sanitary.
You must be wondering how good plastic is, right? The unit is made from high-density, impact-resistant polyethylene. It is highly durable and works as a good electric insulator. This plastic is one of the safest plastics.
The nesting box is large enough to accommodate 3-5 chickens. Even two giant hens can effortlessly lay eggs inside the box. Plus, it features an entrance perch to allow chickens to stand on it before entering the nestbox. The unit also has ventilation holes to let fresh air enter.
Worry about the installation? The Little Giant box is easy to install off the ground. Maintaining a 24-inch space between the ground and installation height is a solid rule of thumb to protect chickens from predators. It also has a lowered box floor to avoid losing bedding materials.
| Pros | Cons |
| --- | --- |
| ✅ Made from polyethylene plastic to ensure durability and rigidity | 🔻 No mounting screws are provided |
| ✅ Provides good insulation during the winter months | 🔻 The perch is a little flimsy |
| ✅ Can easily accommodate 3-5 chickens | |
| ✅ Ventilation holes on both sides let fresh air enter | |
| ✅ Easy to install by following the wall mounting system | |
| ✅ An entrance perch to let chickens stand before entering the box | |
Chickens really love this nesting box. Check out this YouTube video and see the Little Giant nesting box in action:
Smart chicken keepers prefer smart nesting boxes. You can't go wrong with this option if you are also looking for a unique built-in enclosure. The unit is made from zinc-plated galvanized metal, which has an additional layer of protection to the underlying steel.
The nesting box also has a plastic tray. Rural365 uses ABS plastic for this tray. It is highly resistant to strong impacts and corrosive chemicals. Besides, the built-in enclosure features a polyethylene plastic nest pad to protect eggs from breakage.
Worry about collecting the eggs? You can customize the nest pad from three different angles. The nest pad is leaned downward to allow eggs to roll and enter inside the tray automatically. It also has a protective cover on the top to prevent hens from damaging or breaking the eggs.
Moreover, the nest pad has vertical fingers to reduce the contact of eggs with chicken droppings and dirt. Cleaning the nest pad is simple, as you can remove it. The hinged egg collection tray can store up to 15 large eggs. Make sure to collect them on time before piling up unnecessarily.
| Pros | Cons |
| --- | --- |
| ✅ Made from zinc-plated galvanized metal for long-lasting durability | 🔻 The instruction manual is not too clear |
| ✅ A plastic egg collection tray to hold up to 15 eggs | 🔻 The holes in the metal were bigger than the bolts |
| ✅ Polyethylene plastic nest pad, which can be set up in three angles | |
| ✅ Leaned downward design to roll eggs inside the tray automatically | |
| ✅ One nest box can accommodate 3-5 chickens | |
| ✅ Can be installed on the floor or wall mounting based on the requirement | |
Not all chicken keepers prefer large and complicated nesting boxes. They want the simple ones. If you are looking for simple nest boxes at a cheaper rate, this option appears to be a perfect choice. Rite Farm Products offers two.
Now, you must be wondering how simple the nesting boxes' design in this package is, right? The nesting box has an open layout. It doesn't have any enclosure system. Installing it is straightforward. The yellow box has five holes. Add screws inside the holes and mount them to the particular wall of your chicken coop.
The entire box is fully open. It is a perfect choice if your hens are not shy to lay eggs in front of other flocks. This nesting box is made from plastic. You will have to face no hassle in cleaning the unit. Chicken keepers can even wash it regularly since it has a protective coating.
Chickens can land and come out from the nesting box effortlessly because the front section is slightly lower. So they don't need to jump to move in or out from the nestbox. Make sure to add a good amount of bedding to make your hens properly comfortable.
| Pros | Cons |
| --- | --- |
| ✅ Incredibly affordable price and easy to use | 🔻 The pre-drilled holes are a little large |
| ✅ An open design to let hens quickly move in and moves out | 🔻 No room for storing laid eggs |
| ✅ Easy to clean and wash without any hassle | |
| ✅ Lowered front sections for easy entrance | |
| ✅ Perfect for larger or heavy breeds who need personal space | |
| ✅ Pre-drilled holes for easier and quicker installation | |
Do your hens fight among them while laying eggs? Or some break or damage each other eggs. But what to do if you have a small coop? Wait, we have a solution for you! This Pentagades nesting box has three compartments in a single box. You can offer them personal space.
The entire nesting box is made from alloy steel. It has increased hardenability and strength. Also, the built-in enclosure is resistant to wear and tear, as well as corrosion. Another impressive thing is its design. It has a raised floor placement to comfort hens.
Besides, the nesting box has a curtain for each compartment to provide greater privacy. Chickens and hens can spend quality time. Worry about collecting eggs? It has a lowered cover tray for each section, which is tilted downward for easy egg rolling.
Eggs will be automatically stored inside the plastic tray. Chickens can't break or damage them as the tray has a lid. Also, you can even remove and wash these plastic drawers. Installing the nesting box is pretty simple, as the manufacturer provides detailed step-by-step instructions.
| Pros | Cons |
| --- | --- |
| ✅ Three compartments in a single box to accommodate many hens | 🔻 The curtain holes don't line up |
| ✅ Made from alloy steel to ensure long-lasting durability | 🔻 Some nuts are in hard-to-reach areas |
| ✅ A raised floor placement to make the laying experience comfortable | |
| ✅ A curtain for each compartment to provide greater privacy | |
| ✅ A lowered cover tray for each section to store eggs easily | |
| ✅ Easy to install with detailed step-by-step instructions | |
Do all your hens prefer to stay together and lay eggs together? You might be looking for a larger nesting box. We brought this solution for you! Plus, the entire nesting box is made from plank boards. This eco-friendly material will not harm your hens if their body touches the board surface.
The manufacturer uses a special coating on the board surface to prevent rust. APRICOCK has utilized a special process to make the nesting box strong and long-lasting. This open nesting box is 14.2 inches long and 13.6 inches wide to accommodate up to 5 hens.
Besides, the unit has low-mounted boards in the front and back areas. It allows your chickens to move in and move out. However, high-mounted panels are installed on both sides to prevent other hens from entering the nesting box. This gives your hens greater privacy.
Wondering how to install a chicken nesting box? The unit has pre-drilled holes for faster and more convenient installation. Also, APRICOCK marked each board with a special sign (letter) to follow the step-by-step installation procedure effortlessly.
| Pros | Cons |
| --- | --- |
| ✅ Made from plank boards to ensure no rust and brittle issues | 🔻 No separate space for storing eggs |
| ✅ Single-compartment nesting box to accommodate up to 5 hens | 🔻 A cover on the top would be better |
| ✅ Low-mounted panels in front and back areas to easily move in and move out | |
| ✅ High-mounted boards have been installed on both sides to maintain privacy | |
| ✅ Pre-drilled holes for faster and more convenient installation | |
| ✅ Special installation signs for effortless installation | |
How To Pick The Best Nesting Box For Chickens?
You can't randomly pick a chicken nesting box, right?
Here, we will teach you the important aspects you must go through to choose a reliable nesting box for your chickens.
What Is the Material Used To Make The Chicken Nesting Box?
A chicken box can be made from various materials, such as plastic, wood, stainless steel, galvanized steel, plank boards, etc.
Each material has pros and cons. Let's get a brief idea regarding various types of nesting boxes.
How Many Chickens Can The Nesting Box Accommodate?
Before choosing a particular nesting box, you must determine how many hens it can accommodate.
Then, you will calculate how many boxes you need to buy.
The size of chicken nesting boxes varies. They are available in small, medium, and larger options.
| | |
| --- | --- |
| Nesting box size | Number of chickens to accommodate |
| Small Nesting Box | 1 to 2 chickens |
| Medium Nesting Box | 3 to 5 chickens |
| Large Nesting Box | 5 to 6 chickens |
How Good Is The Nesting Box Design?
Nesting boxes come in various designs. Some have a simple open design.
In contrast, a few come with an advanced design to provide hens with more privacy while they lay eggs.
Plus, they have separate plastic trays to collect eggs automatically.
You don't need to worry about damaging the eggs as they have a protective lid. But they are a bit more costly than regular options.
How Simple Is The Nesting Box To Install?
The main reason chicken keepers prefer simple nesting boxes is for easy installation. They are almost pre-assembled.
All you need to do is to add screws inside the pre-drilled holes and install the box in a particular spot.
Advanced nesting boxes may take a little time to assemble all parts.
But it is worth the effort to provide hens better privacy and protect their eggs from breakage.
Most manufacturers provide an installation guide to install the box within a few minutes quickly.
Are There Any Ventilation Holes?
Most nesting boxes are placed inside the chicken coop.
These built-in enclosures must have ventilation holes to let fresh and cool air enter.
Otherwise, hens will feel too hot after staying a few minutes.
There should be enough air circulation systems to make your chickens comfortable.
It allows a small amount of light to enter the box to avoid darkness.
How High Is The Nesting Box?
To keep various chickens in the same nesting box, they must have a minimum height to accommodate taller and larger flocks.
But how high should be the chicken nesting box? It can be around 18-inch to 20-inch. This height is enough for even larger breeds.
However, avoid choosing too tall nesting boxes. Otherwise, hens will struggle to jump in and jump out.
Tips For Using Chicken Nesting Boxes
Avoid accommodating too many hens in the same nesting boxes. Buy enough boxes to accommodate all.
Train your chickens to stay inside the nestbox by keeping ceramic eggs or golf balls.
Make sure to release chickens from early morning as hens lay eggs before mid or late morning.
Place aggressive and calm hens in different nesting boxes to avoid conflict and maintain a peaceful environment.
Lightly clean the nesting boxes, as chickens hate dirty environments.
Make sure to remove any droppings around the nest.
Bonus Tips For Keep Chicken Nesting Boxes Clean
Use aspen nesting pads or kiln-dried pine shavings to clean the nesting boxes.
Avoid letting chickens sleep inside the nesting boxes, as they will make it a habit.
Once your hens lay eggs in the morning, shut down the chicken boxes to prevent them from repeatedly visiting.
Occasionally use natural cleaning products, like vinegar, to disinfect the chicken nesting boxes.
Train your hens to visit the nesting boxes at a particular time for laying eggs.
Don't fully clean the nesting boxes unless the eggs have hatched.
Final Verdict
When choosing the best nesting box for chickens, you want to consider your chicken's nature, size, and the environment they prefer.
Don't think installing nesting boxes makes your job finished. Regularly cleaning the boxes to avoid piling up chicken manure is necessary. Otherwise, it will discourage hens from laying eggs.
Don't deep clean the nesting boxes if you plan to hatch eggs. It will change the mindset of flocks. Keep it in this condition until they hatch the eggs.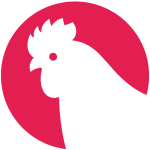 Eric Cooper
Eric Cooper is a passionate and experienced chicken farmer who has been raising chickens since childhood. Growing up, Eric spent countless hours with his father tending to their family's flock, and it was during these formative years that he developed a deep appreciation and love for these remarkable birds.

Today, Eric is a seasoned expert in all aspects of chicken farming, with over two decades of experience under his belt. From selecting the right breed and building a coop to feeding and caring for his flock, Eric has honed his skills over the years and is committed to sharing his knowledge with others who share his passion.